Tesla makes mysterious announcement
Tesla makes mysterious announcement
Tesla has posted on its Instagram story a mysterious picture of a Model 3, hinting at a possible launch in Turkey next month.
Tesla has been on a dramatic production ramp over the past two years, and alongside this ramp, the company has rapidly increased the number of markets it sells in. Currently, Tesla vehicles can be bought in countless major global markets, from the United States to Australia, France, and Japan. Now, as the company looks to expand to smaller markets, it has teased a possible reveal event in Turkey next month.
Tesla posted the picture of the Model 3 on its 
Instagram story
 at roughly 10 am EST, hinting at a possible Model 3 launch in Turkey on April fourth.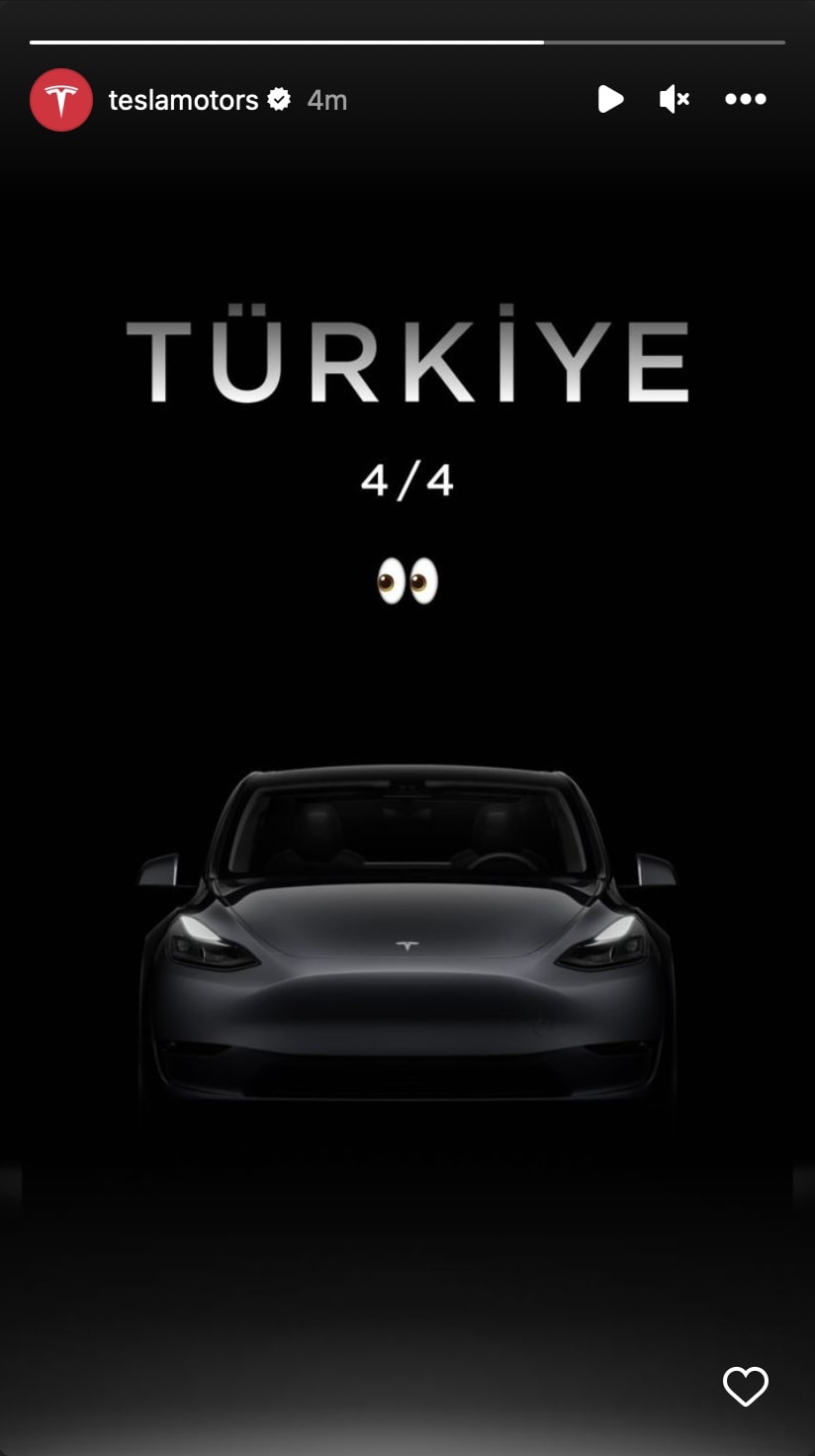 This potential launch in Turkey follows numerous other smaller markets globally. Primarily focused in South East Asia, Tesla has only recently begun selling vehicles in Thailand, Singapore, and Malaysia but is expected to grow its global reach as its production capabilities expand.
It should be noted that the launch in Turkey is far from unexpected. Earlier this month, Tesla received regulatory approval to operate Supercharger locations in the country and has also started hiring for sales and service positions.
A further sales expansion makes excellent business sense considering Tesla's new Gigafactory in Mexico is expected to increase its supply capabilities dramatically. At the same time, Giga Texas and Giga Berlin continue to ramp and are set to become some of the company's most productive sites in the coming years.
It remains unclear where Tesla and Elon Musk plan to expand next, but with a global increase in demand for electric vehicles, the company could easily succeed no matter where it goes. Hopefully, this can lead to more success for the company and more people driving electric vehicles globally, reducing harmful gas emissions.